Landscape & Outdoor Lighting
With years of experience working alongside swimming pool installers & landscapers we have become specialists in all your landscape lighting & pool electrical needs to create the ultimate atmosphere, emphasising your landscape features.

We can help you transform the look & feel of your outdoor space, doorways, paths, entertaining areas, driveways & gates with outdoor lighting effects that add hidden shades, highlight architectural features & bring additional refinement & ambiance to your outdoor gatherings.
Whether you want dramatic exterior landscape lighting to showcase your property at night, or understated security features to keep your home safe, we have residential & commercial outdoor lighting to suit your unique requirements.

Landscape lighting designed well can have a transformative effect on your outdoor space at night-time. It can be daunting wondering where to start your lighting project as the possibilities are endless & that is where South Island Electrical can help.  We can guide you from design including lighting techniques & product selection right through to completed installation.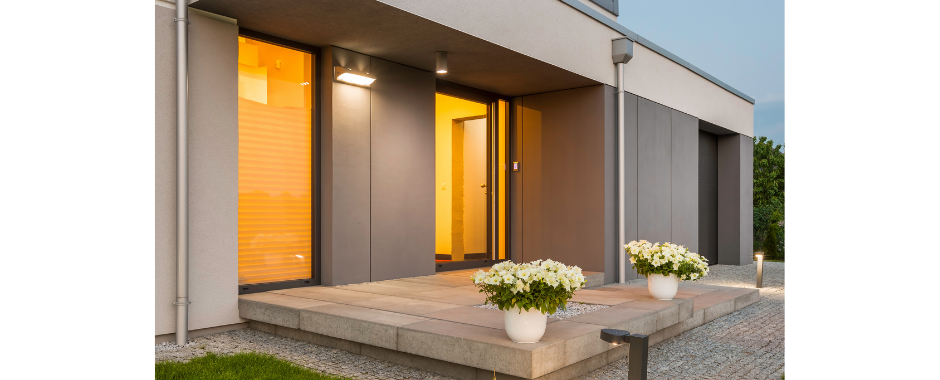 Landscape Lighting Techniques
Different landscape lighting techniques can be used to accentuate different features of the garden. A combination of techniques might be used to get the best from your design.
Shadow Lighting

Light & shadow against walls can create a visually eye-catching effect.
Grazing
This technique can be used to add depth to architectural features, brick or stonework of a building.
Wall-Wash Lighting
This technique creates a subtle, low level of light to a wide area, up close to the structure, with minimal density.
Shadowing
Directing the eye to the textures, this technique highlights height & shape differences in plant beds adding ambiance.
Hardscape Lighting
Highlight features such as benches, retaining walls, steps, or outdoor kitchens.
In-Ground Lighting
Bring light to permanent or semi-permanent installations such as large trees, walls or pathways.
Silhouette Lighting
Give attention to an interesting shape by lighting a vertical surface behind it to accent that shape.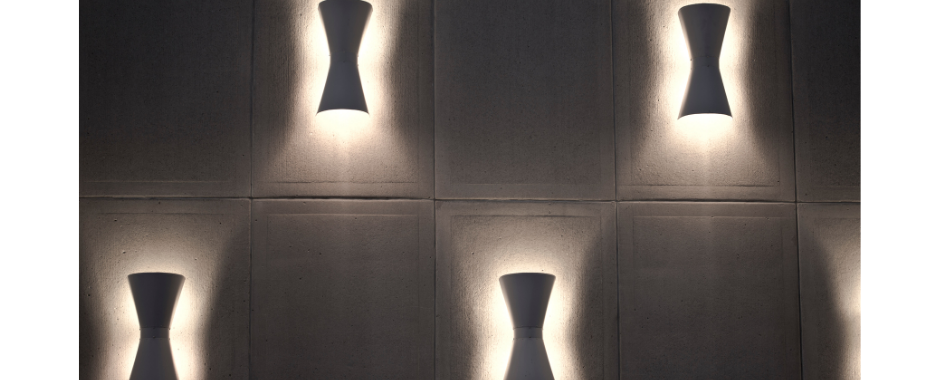 Pathways & Garden Edges
Lighting up pathways & garden edges is functional as well as appealing.  It makes navigating your outside space aesthetically more pleasing as well as safer. Consider deck & patio lighting as well as path lighting in your design.
Water & Leaves
Beautiful calming effects can be created using light through water or leaves.
Mirror Lighting
Strategically lighting background areas around bodies of water that then reflect the landscape off the water.
Underwater Lighting
Enhance & highlight flowing water in streams, waterfalls & fountains to create an enchanted mirroring effect on still waters.
Moon Lighting
Mounting a light fitting high in a tree can catch details of branches & leaves, imitating moonlight.
Low Voltage 12V / 24V & Mains Voltage Options
Landscape light fixtures are typically available in either low voltage (12 or 24 volt) & mains voltage 220 volt.
In general, low voltage light fixtures are less expensive to purchase & easier to install.  They do still need an electrician to install the transformer/power supply. The cable can be buried in the garden without the need for conduit (however this is still recommended to avoid future damage with a spade).
Mains voltage power cables need to be buried in conduit to a depth of 600mm & all connections in sealed junction boxes by a registered electrician.
Low Voltage Fixtures:

Easy to install
Less expensive to purchase
Cable does not need to be in conduit (however recommended)
Wide range of options available
Safe around water
Mains Voltage Fixtures:
Can be more expensive than low voltage options & must be installed by electrician
Lower range of options available
Not to be used in or around water
No need to use transformers
Easier installation of wall spotlights where hiding transformers can be difficult
You don't need to be concerned about voltage drop in 240 volt cables as you do at 12 volt
Up lighting of large trees often requires use of energy efficient fittings which run at 240 volts
Swimming Pool Heat Pumps
Whether you are looking for the supply & installation of a swimming pool heat pump to extend the use of your pool through the year or looking for power or feature lighting for your pool, we have you covered. 

Landscape Lighting Solutions
For all your landscaping, design, planning & installation needs, call the team at South Island Electrical today on 03 354 4504 for a free consultation or contact us online.