At South Island Underground we combine our extensive knowledge of underground services with our knowledge of South Island conditions working in conjunction with our clients, builders, engineers, architects & services providers to offer cost-effective solutions to all of your underground requirements.
Working in partnership with South Island Electrical, South Island Plumbing & South Island Drainage, we deliver your project, big or small, "Anywhere, Anytime" in the South Island.
Whether it's rural, residential or commercial here at South Island Underground we have an experienced team to lead your underground or electrical project from concept through to completion.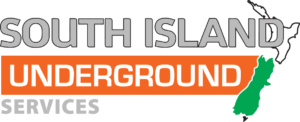 No job is too small or too large for our underground team.  If you have any questions, need advice or would like a free quotation in relation to your underground, trenching or power reticulation needs, please call us on 03 354 4504 or complete a contact form and we will contact you shortly.
Some of our core services include:
Fibre

Power

Telecoms

Water

Sewage
Examples of projects completed include:
Remote solar panels, cabled underground

Diesel lines for commercial sites

Gas lines

Electric fence cables
Call the South Island Underground team on 03 354 4504 or complete a contact form to discuss all of your underground needs.